LC UPC polishing jig LC-UPC-52
Model: LC-UPC-52
Place of origin: Shenzhen 
Key Features:
1.Applicate to LC/UPC connector polishing
2.High efficiency, and polishing 52 ferrules in one cycle
3.Holders on jig replacable, effeciency for polishing cost saving
4.The geometry dimensions of polished ferrules comply with IEC standards
5.The first pass yield for end face quality reach 100%
Product Description:
1.Designed for LC/UPC connectors
2.Easy to change jigs,  simple and flexible to operate
3.High efficiency, polishing Max 52 connectors in one cycle
4.Excellent connector end-face polishing quality
Specifications:

1.Polishing LC conncetor for fiber optic patchcords manufacturing
2.LC/UPC connector polishing for fiber optic pigtail
Polishing Fixtures List for NEOPL-2000A and SFP-550 Series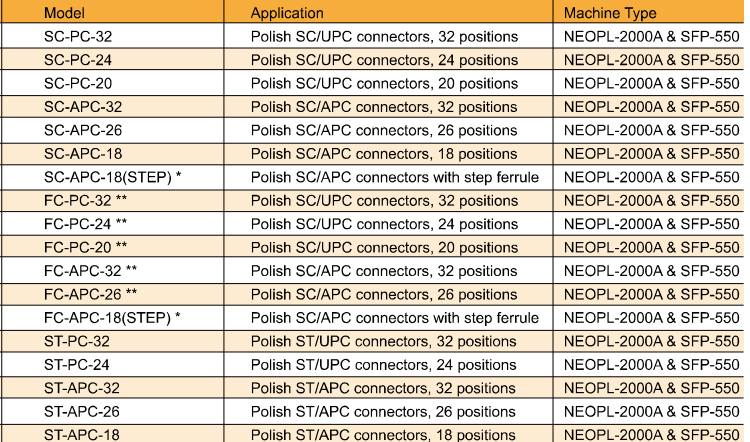 Remark: If the polishing fixture you need is not in the list above, please contact our sales representative, we will provide a solution within 24 hours.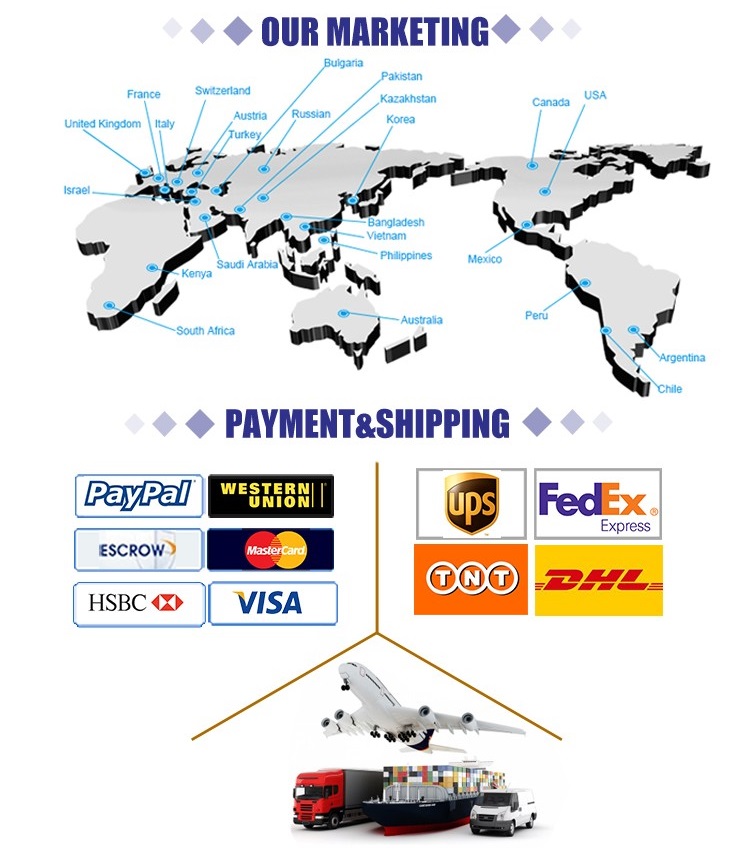 What does NEOFIBO offer?
We offer full range of quality and comprehensive fiber optic products, including Patchcord Production Machine, polishing jigs, as Seikoh Giken, Senko, Domaille or customized ones; Polishing Consumables, Tools, Cleanings, Tool Kits, Testing Equipment, Splice Items. We commit to offer you Attractive Price, Excellent Quality and Fast Delivery!
What will be the delivery cost?
All price listed are FOB Shenzhen. Your nominated courier is acceptable. Otherwise, we will use FEDEX, DHL, UPS or any other forwarder per confirmation and charge accordingly.
How the goods will be delivered?
For normal stock items, they will be dispatched within 1-2 business days after payment confirmation. However, for items out of stock, estimated leadtime will be 3-10 working days.
How can I order the goods?
Neofibo is pleased to offer our valuable customers three ordering channels.  e.g.:  Online Ordering, Fax Order Form and Issuing Formal Purchasing Order by mail.
How is the warranty for NEOFIBO product?
All products are warranted by NEOFIBO (consumables, normal tear and wear excluded) for one year after date of purchase. Any part defected in material or workmanship and returned to NEOFIBO, as NEOFIBO designates, shipping costs prepaid, will be, as the exclusive remedy, repaired or replaced, at NEOFIBO's option.